In the Enterprise software sector, ALM (Application Lifecycle Management) is the product lifecycle management to ensure a best implementation, maintenance, support & operation of a product. 


It encompasses a lot of topics like:
Requirements Management
Incident & Problem Management
Service request Fulfilment
Change Management
Release Management
Configuration Management
Project Management
Continuous integration
Software maintenance 
Software testing
Software quality assurance
Software monitoring
Solution Documentation
Custom code Management
User Experience
Ovee. proposes profiles to support customer to have a better understanding of these topics on SAP products. 
We provide consultants who will become the privileged contacts on the ALM key-areas across the customer's organization.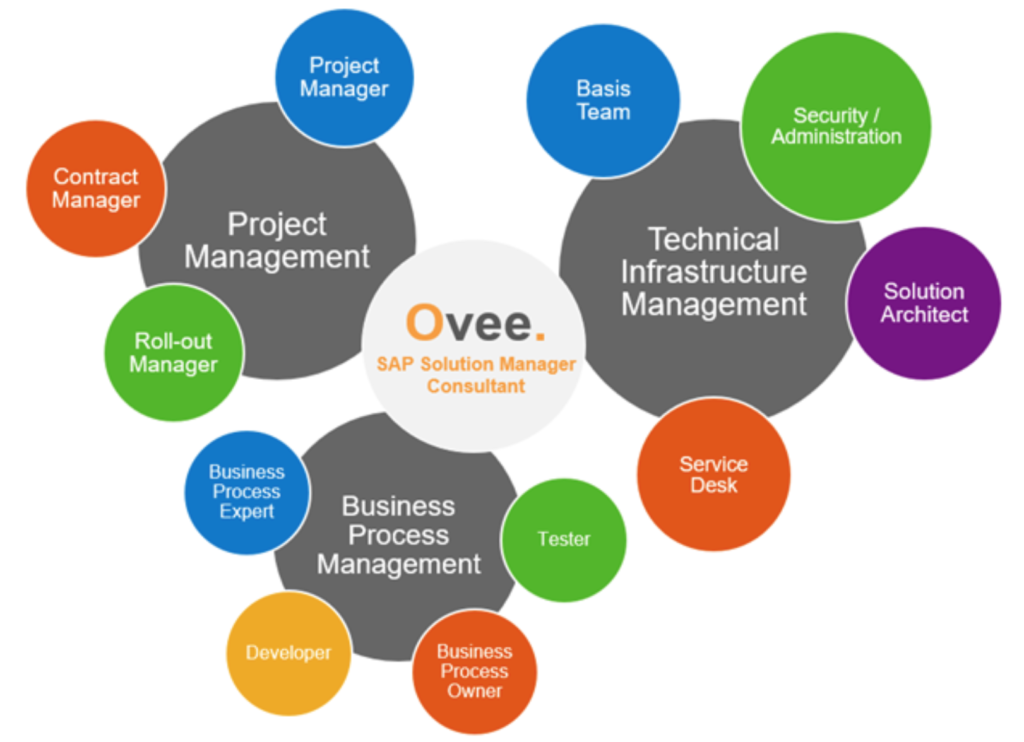 Present on site to be integrated in the life of the IT organization 
He has to inform you on:
The problems encountered
The activities schedule
The actions realized
The decision pending
He will help you on:
Definition of the global roadmap
Organizational Change management
Expertise and High-Level support 
An inevitable technical approach
Modern software development processes are now managed by different teams using multiple tools from different locations. Real-time collaboration, access to centralized data repository, cross-tool and cross-project visibility, better project monitoring and reporting are the key to develop quality software in less time.
This has given rise to the practice of integrated application lifecycle management, or integrated ALM, where all the tools and tools' users are synchronized with each other throughout the application development stages. This integration ensures that every team member knows Who, What, When, and Why of any changes made during the development process and there is no last-minute surprise causing delivery delays or project failure.
Ovee. have a tool-oriented approach with the SAP Solution Manager tools set.
If you want to know more about our expertise about SAP Solution Manager tools, click here: SAP Solution Manager Expertise.