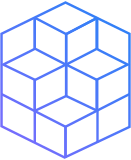 Automate Your Configuration's Security Policy
Compliance Checks
Ovee. Security Checks is an intelligent query builder on the SAP Solution Manager CCDB
Possibility to build complex rules with combinations of controls (use of AND/OR operators between verified parameters)
Creation of reusable templates to classify control types by category
Control execution histories
Library of pre-built rules (based on our experience feedback and used as a configuration accelerator),
A more intuitive and modern interface offering a better user experience.
Available Now
Fully integrated in Standard SAP Solution Manager
On Premise or SaaS
« I had to spend several days a year to make sure that my security policy was properly enforced on my systems. Now, the control is continuous, every month I can follow the deviations, adjust in a classic maintenance mode ».