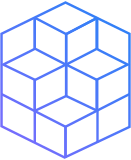 Manage The Scope Of Your Releases
Through A Single Cockpit
Release Manager can approve, postpone multiple changes at the same time.
Have the correct Overview
Provides a central view of what to authorize for the next release (Release Candidates).
Manage exceptions.
Add comments in Change Documents directly from the cockpit (multi-selection)
Benefits from new charts for a beeter understanding of the Release content
Available Now
Fully integrated in Standard ChaRM
On Premise or SaaS
« My day is usually quite hectic. I used to spend hours processing my changes and trying to get a global view of the scope of my releases with ChaRM. The Release Management Cockpit has helped me speed up my validation operations and better manage the risks associated to my releases ».